Are you facing challenges in harnessing the complete potential of your makerspace materials and space? Allow us to assist you in uncovering innovative approaches to rejuvenate the makerspace at your school. Join us as we connect, collaborate, and exchange resources and ideas for establishing an engaging and creative learning environment within your school.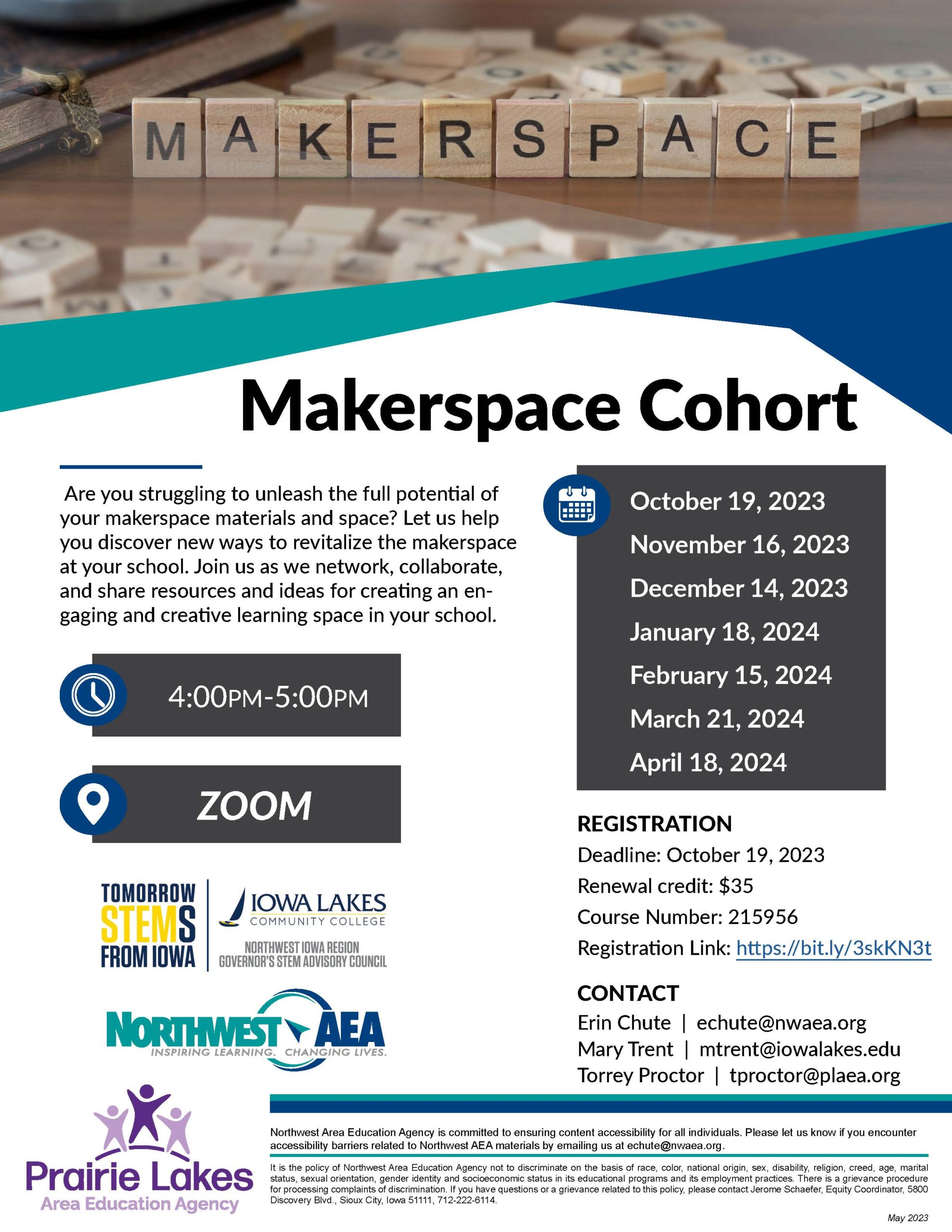 Zoom Dates:
October 19, 2023

November 16, 2023

December 14, 2023

January 18, 2024

February 15, 2024

March 21, 2024

April 18, 2024
Registration
Deadline October 19, 2023
Renewal credit: $35
Course Number: 215956
Registration Link:
https://bit.ly/3skKN3t
Contact:
Erin Chute        |  echute@nwaea.org

Torrey Proctor  |  tproctor@plaea.org

Mary Trent       |  mtrent@iowalakes.edu
If you would like to offer a virtual tour of your school's innovative makerspace, please reach out to Torrey Proctor.