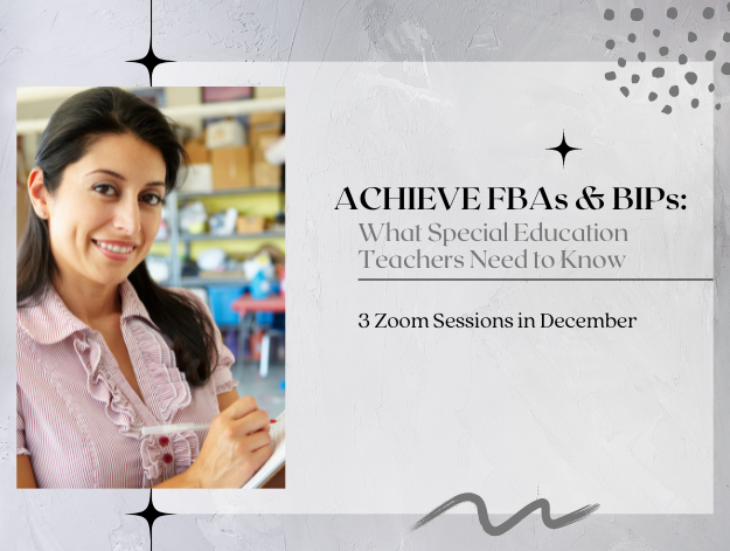 Attention Special Education Teachers (and supporting administrators)! Have the ACHIEVE Functional Behavior Assessment and Behavior Intervention Plan processes left you scratching your head a little bit? Are you curious to learn more about how and why these documents and plans are created? Please join us for a one-hour Zoom learning session to increase your knowledge and learn more about what your obligations as a special education teacher are with FBAs and BIPs. Three sessions are scheduled:
Monday, December 12th (11:30am-12:30pm)
Wednesday, December 14th (7:30am-8:30am)
Tuesday, December 20th (4:00pm-5:00pm)
Click here for more details!